Digital IA is advancing at a pace. The Digital IA Primer, Digital IA in Practice Outlook Journal and this microsite together highlight the opportunities presented now and in the near future. However, further action is needed to better and more widely realise these and future opportunities.
The IEMA digital working group have set out our ambitions for Digital IA as set out below.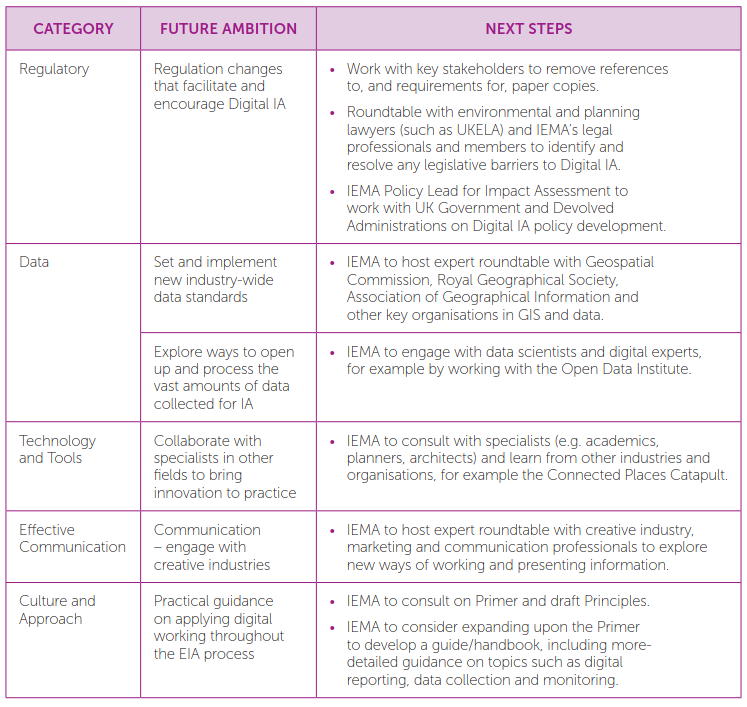 Want to get involved?
The digital working group would welcome hearing from you if you:
Are willing to aid the development of good practice by taking part in our Digital IA survey;
Can help with the specific next steps identified in the next steps table above;
Wish to highlight examples of Digital IA best practice or relevant technologies and approaches not covered on this microsite;
Have any feedback on the Draft Principles for Digital IA; or
Wish to collaborate with IEMA on digital initiatives.
To get in touch please contact ia@iema.net